I'm finally getting around to posting the lovely blog award that Sara gave me. Thanks so much!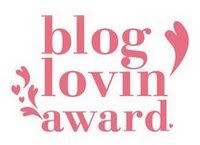 And yesterday I got an amazing award from Ela! I feel so loved, guys. Thanks :)



I'm supposed to list 7 things about myself. I've done enough of these tags that you guys already know a lot of my quirks, but have no fear--I have more than enough quirks to list seven more!
1) My favorite foods are very random: turkey, applesauce, rice cakes, omelets, and oatmeal. I'd take any one of those over a home-cooked meal.
2) I have a fear that when I'm old my shins will be really leathery and spotty (like a lot of older womens'), so I constantly apply moisturizer.
3) I hate running with every fiber of my being. Seriously, it's the most miserable activity known to man.
4) I still don't know what I want to do with my life.
5) The only thing I do know is after college I'm going straight into the Peace Corps.
6) I love broccoli and carrots, but I despise cauliflower and asparagus.
7) I don't have a distinctive taste in music; I like tons of artists in different genres thanks to my friends (all with extremely varied tastes) who give me mix tapes. :)

I'll pass both awards on to the following amazing blogs:
Inside the Cabinet of Wonder
Leather, Lace and Studs
magical whisper
little boat
HiFashion
Diamondcanopy
I know, right?